The Panerai for Purdey 2017 collection is made up of 80 numbered pieces that are engraved with the Big Five game animals: lion, leopard, buffalo, elephant and rhino: 18 Lions, 17 Leopards, 15 Buffaloes, 14 Elephants, and 16 Rhinos.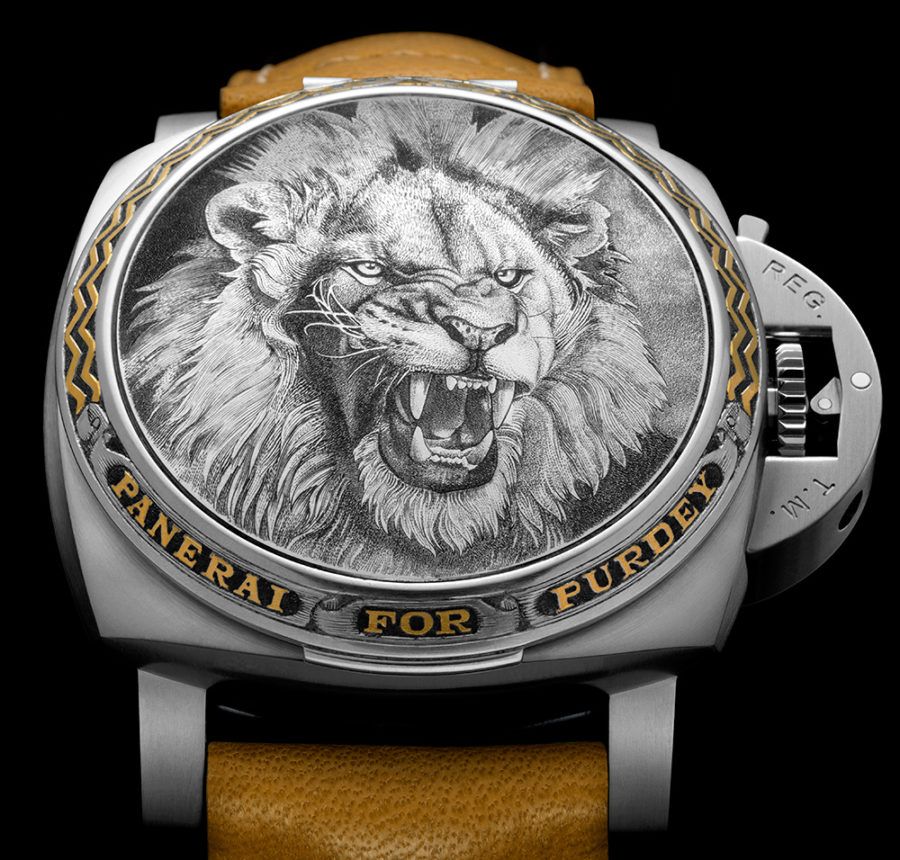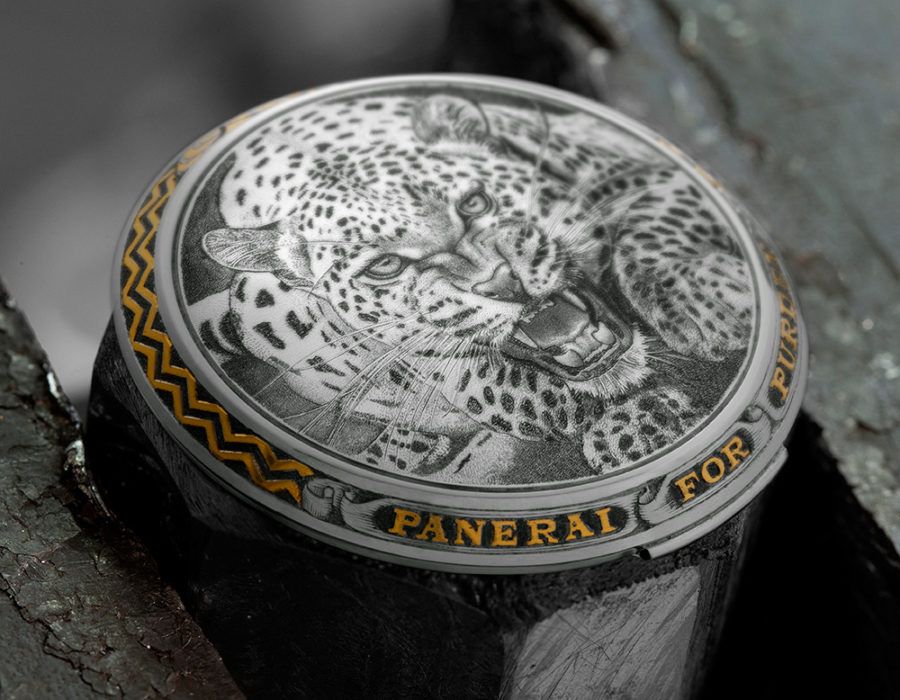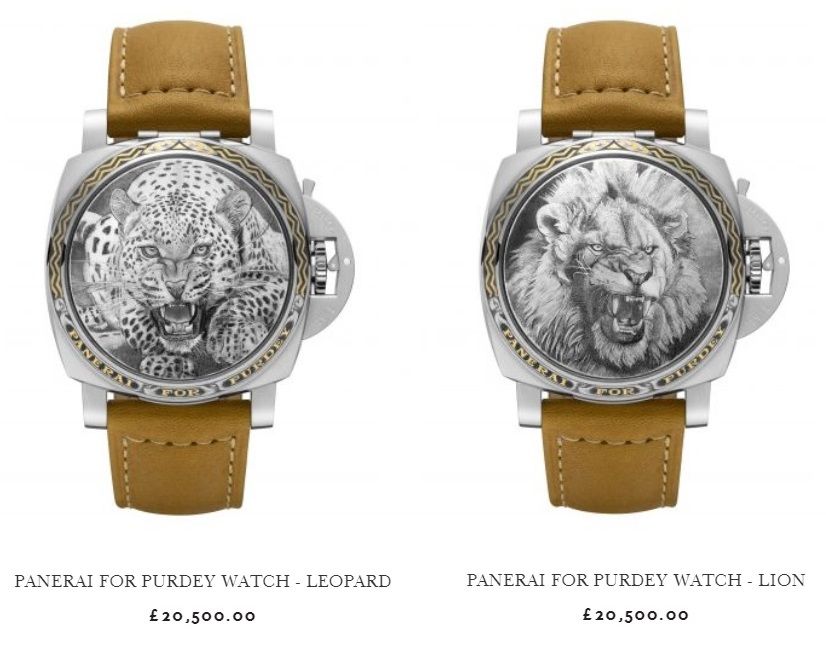 The newest Luminor 1950 Sealand watches combine Panerai's latest high technical skill with its watchmaking knowledge and experience. Each individual case is engraved by hand by skilled craftsmen, as with Purdey's guns and rifles, and requires more than a week of work on the particularly demanding and robust AISI 316L stainless steel.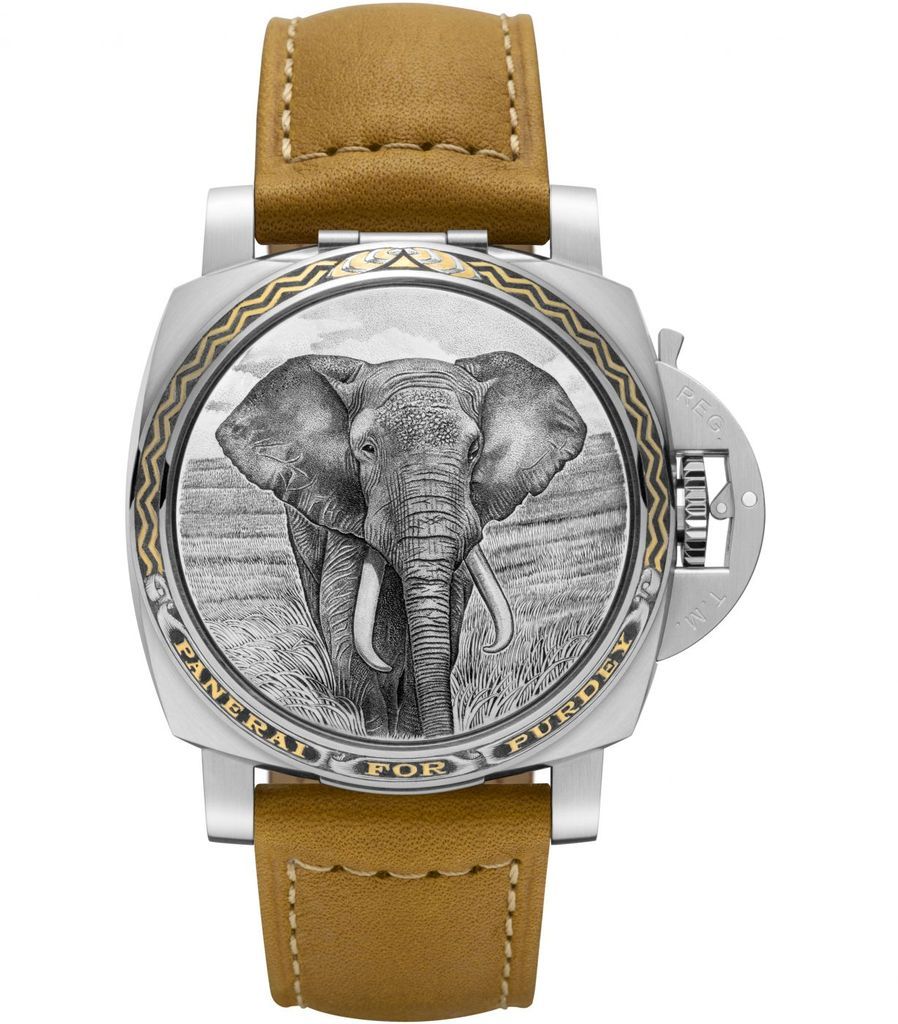 The specs of the 2002-2009 watches were different from the latest versions: the older models have Luminor Sealand Automatic 44 mm steel case, housing the OPIII Calibre, with solid steel back and black dial, vs the 2017 versions which have a see-through display back and the Panerai P.9000 in-house caliber.
The motifs are first drawn as a temporary outline, using powdered chalk or magnesium powder, and then engraved with a burin. The engraved surfaces are formed of very thin parallel lines which give depth to the design, accentuating the contrasts between light and dark.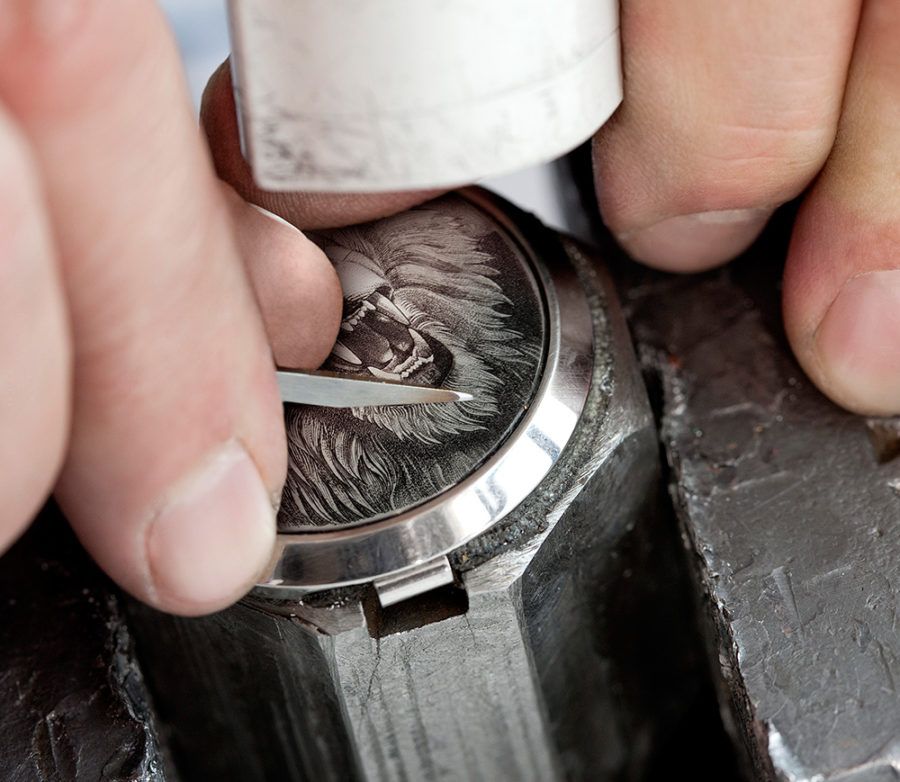 The outer edges of the watch feature gold inlay and a pattern inspired from African art.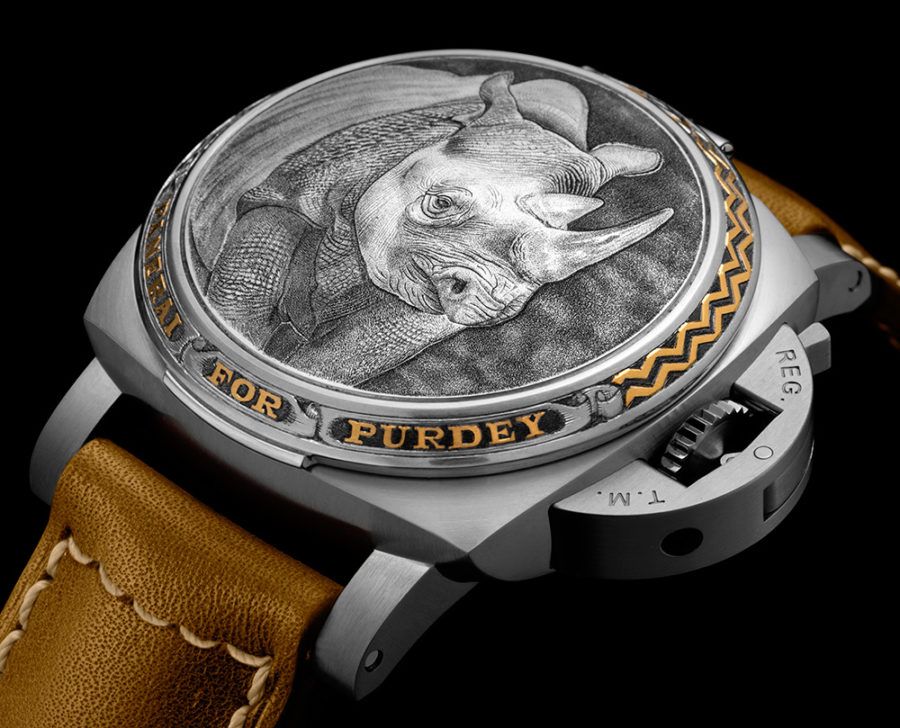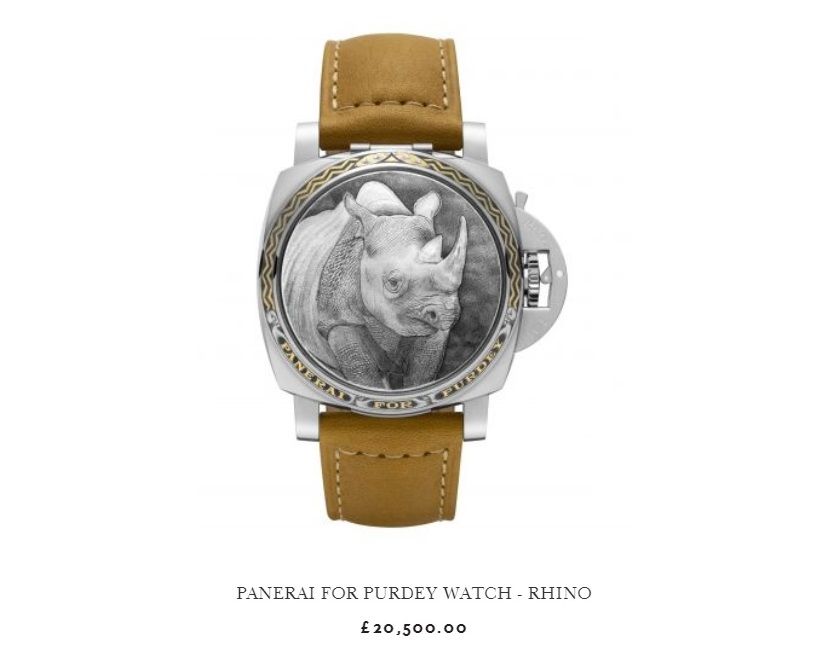 The water resistant calf straps of the watches are made from a particularly smooth, flexible leather with a remarkable aesthetic finish and high technical qualities. Each piece is presented in a pear tree wood box with accompanying tools and an additional black rubber strap.
The retail price of each watch in this exclusive collection is £20,500. Available through purdey.com